U.S. worker productivity declined in the first quarter by the most in a year as growth in the world's largest economy weakened, a Labor Department report showed Thursday.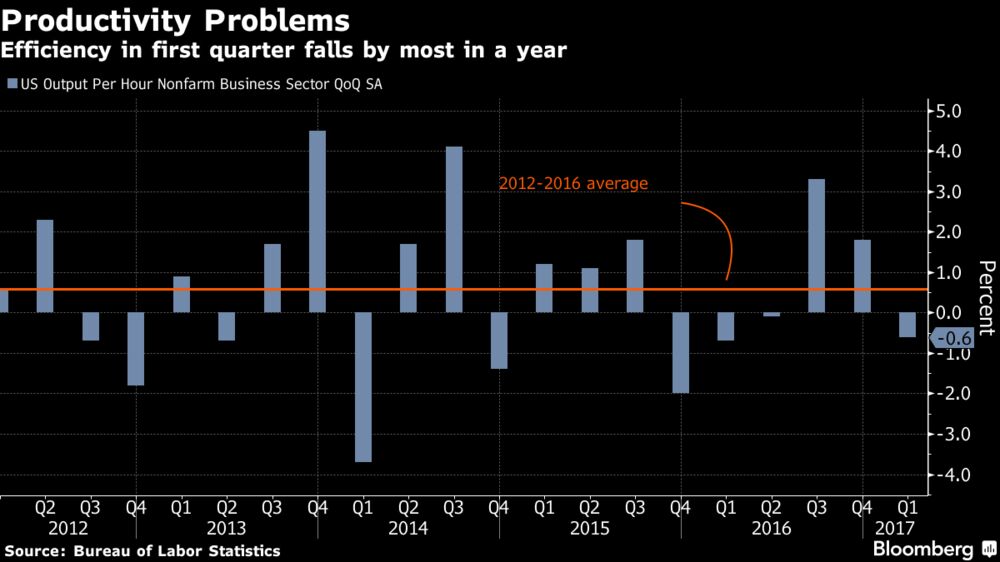 The results reflect the first-quarter slowdown in the economy, which grew at the slowest pace in three years while the job market remained solid. The report underscores the challenge of achieving a sustained acceleration in productivity, which has been elusive through most of this expansion. As wages remained weak in recent years, businesses relied on new hires rather than more investment in efficiency-boosting technology, though that trend may change eventually as weak productivity erodes profits.
What are your thoughts about the drastic decline in U.S productivity? Is it concerning? What are some possible solutions to help increase U.S productivity?
Full article here: https://www.bloomberg.com/news/articles/2017-05-04/u-s-productivity-falls-by-most-in-a-year-labor-costs-climb